Trust, a key component in any relationship, faces many challenges. Almost no relationship is not tested in the area of trust. When they occur, couples may look back and say they did nothing wrong and do not deserve this. Understanding the myriad of reasons for broken trust, the key steps to rebuilding trust and the benefits of a restored trust makes the process before a couple clear.
Reasons of Broken Trust
A variety of things attack trust. While it would be nice to think couples only need to defend one area of their relationship in a single way, the relational foundation gets destroyed by fire, flood and neglect. Let's look at how these reasons rear their heads before addressing how to repair them.
Betrayal: Hearing betrayal, thoughts turn to matters of emotional or physical infidelity. It is a clear break of trust which should never be ignored. However, minimizing the other forms opens couples to numerous other issues. One might hide things to keep their heart safe. Perhaps they keep a secret account just in case. This betrayal burns away a storehouse of trust as any physical relationship.
General Disagreements: An erosion of trust occurs when someone continually disagrees or expresses things contrary to how they once did without any explanation. Think of this as when a river digs the earth out from under a tree on the bank exposing the roots. A partner may feel unsafe as though they need to keep certain things to themselves. This dark, dank environment does not foster an environment of trust.
Time: Neglect of trust weaken the foundation like an old covered bridge with missing boards and gaps in the roof. One is more likely to stay on their side rather than reaching out to the other person. Trust needs feeding and care from both people to keep it strong, vibrant and growing.
Key Steps to Rebuilding Trust
These points will sound simple. Often when facing the task of repairing trust, the process in more labor and time intensive than simple maintenance would have been. Take each step at face value while realizing layer exist underneath making the it important to press forward when times get tough.
* Express: Sharing thoughts and feeling become critical. A partner needs to see, hear and understand what is going on. Take time to investigate these things yourself and then share what is found there.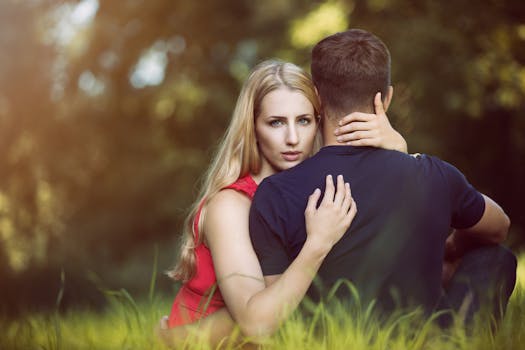 * Listen and Gain Insight: Monopolizing the expression phase never builds trust. Because it is a two way street, one must listen to understand what a partner is experiencing from their side. Be quiet and still.
* Give Time and Space: Resist the urge to respond in the moment, especially to negative feedback. The first pass is often defensive and needs to be digested. Avoid rushing toward resolution as this short circuits the true growth of trust.
* Table Big Things and Circle Back: Not everything will be resolved on the first pass. If something huge comes up, acknowledge its existence, promise to return to it and then fulfill the agreement. Promises prove critical and can not be broken.
Benefits of a Trust Repaired
No one would ever say the process to repair trust would be wonderful. Several relationships never face the hard work of rebuilding. They are surrendered to the pile of broken commitments. However, every relationship needs tweaking of their trust which means there is a benefit to the act.
Stronger: A tempered sword stands against the clashing blow. A relationship, similarly forged through the fires of rebuilt trust, remains strong as outside forces attempt to beat it. Trust will give a solid spine to the relationship moving forward.
Safer: Developing a place where each party knows they can be heard allows for them to grow. With the trust of the other, a partner could take a risk because they know the net of love and trust exist to catch them when they fall.
Deeper: From a place of trust, couples love far deeper. They have set aside some of the fears they have about where they stand and who they stand with. They can encourage more and take greater risks with their own hearts.
Trust is both delicate and strong. No relationship survives for long without it. Maintaining trust can be easy and hard simultaneously. Most people rarely think far ahead to stay out of trouble where trust is concerned. This is why taking the time, care and love to rebuild what matters the most will allow couples to stand the test time.